Employee Retention Dublin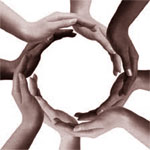 Employee retention Dublin: Mental health is the biggest cause of pay-out claims on an income protection plan, according to Irish Life.
The company has circa 200,000 people insured for income protection and more than 3,000 claims were paid out in 2015. Claims averaged €19,380 per year. Irish Life paid out €53m on income protection in 2015.
Income protection is an insurance policy that pays benefits when policyholders are unable to work due to illness or accident.
The figures show that the average claimant's age was 49 for men, and 45 for women.
This cross-section of Irish workers mental health backs up research by Aviva in their Workplace Health Index. This found that stress and anxiety is the biggest problem in the Irish workplace today, with 55% of Irish employees struggling with it. See https://thomaslarkin.ie/workplace-stress-dublin/
Employee retention Dublin
These research studies on Irish workplaces show the underlying pressure on today's Irish workers and is a big reason why there is pressure on employee retention in Dublin.
Reasons
The reasons for employee mental health difficulty is the obvious and the immediate: too much work pressure, time management etc. And it is correct to address them with things like yoga classes or mindfulness in the workplace.
But most often the reasons for mental health difficulty in work is NOT the obvious and the immediate. Most often, people don't even have a vocabulary for what is going on in them.
Psychotherapy/Counselling in your workplace helps employees put a language on their issues, get to the roots of them so they can be more present and motivated at work on a long-term basis.
Cost-effective counselling
Either on site or externally, I can provide cost effective counselling to both staff and management in the Dublin area.
For a wider description of the psychological services I can offer, please see https://thomaslarkin.ie/corporate-counselling-dublin/
Or call me today to see how psychotherapy/counselling can work for your business.